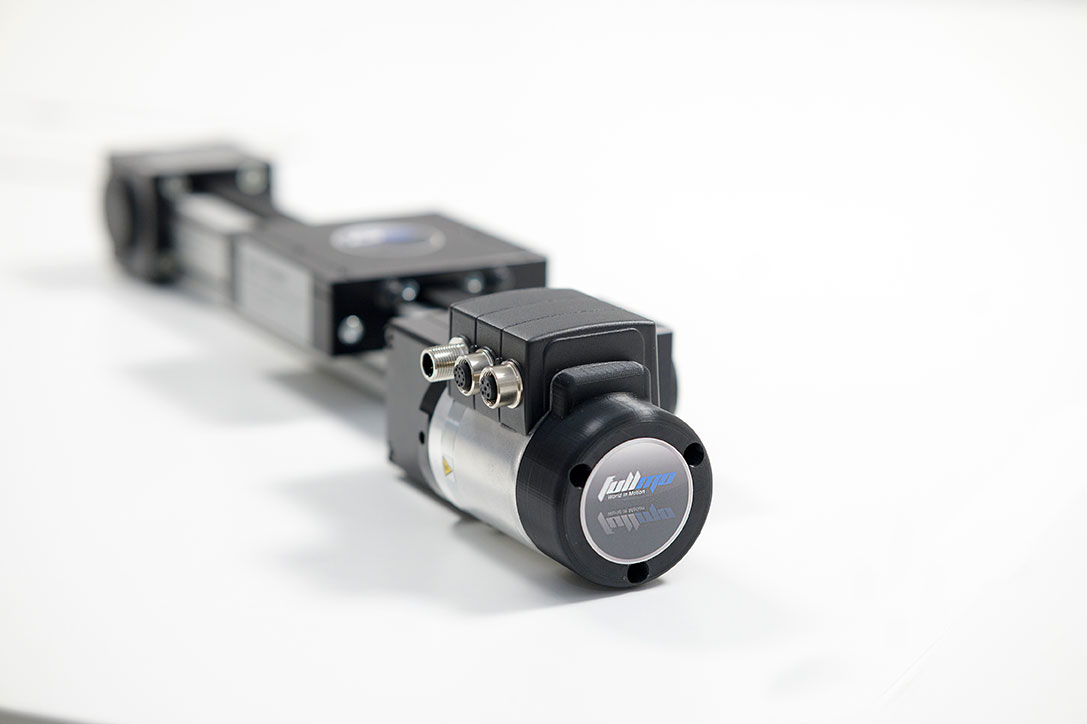 MovingCap maxTRACK modules - developed from the combination of our compact drives with high-quality toothed belt axes.
Linear movements up to several meters in length are thus efficiently and economically brought to the track.

The quality and robustness of the combined components enable high repeatability and dynamics combined with a long service life and freedom from maintenance.
The MovingCap maxTRACK components are precisely matched to each other and can be easily and cost-effectively combined to form systems.
You receive all components from a single source - interface problems are avoided.
You already know the simple and uncomplicated handling of our drives from the MovingCap turnTRACK drives.
The facts about our MovingCap maxTRACK axes:
High load capacity:
Very massive carriage center section to avoid lateral bending up of the carriage legs
Guides arranged at the most stable position, thus no compression of the profile
Favorable moment support due to wide and long slides
Optional profile reinforcement, also retrofittable
High precision:
Rollers adjustable backlash-free by eccentric and protected by felt wipers
Slides longitudinally adjustable via belt mount
Highest traversing accuracy by spindle drive or AT timing belt with steel core
Precise steel belt pulleys with bearings on both sides, optionally also with reinforced drive journal for extremely large couplings
High user-friendliness:
MovingCap turnTRACK drives
Simple profile mounting
High ease of repair
2-fold 120° rotatable guide shafts in case of wear