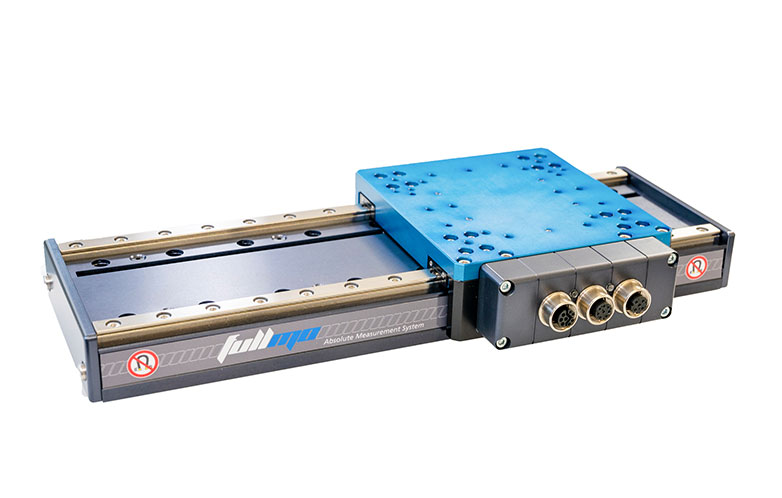 MovingCap flatTRACK - proven technology "rolled out" in a new way.
The MovingCap Flex-Print control system is already in use in over 70,000 servo drive units. So it was only natural to use the proven concept in other drive variants.
The MovingCap flatTRACK is the logical consequence of expanding our drive portfolio.
The compact "all-in-one" design has again been successfully implemented in the MovingCap flatTRACK.
Integrated motor and sequence control
Fieldbus interface with web interface
Industrial M12 connector technology
Absolute encoder length measuring system
Robust and highly accurate guide and drive system
Easy maintenance due to simple and accessible mechanics
MovingCap flatTRACK, our linear direct drive for applications in production, series and special machines. The compact design, high accuracy, dynamics, and service life are complemented by easy commissioning.
It's time to rethink!
The resource-saving and recyclable design made of high-quality metal parts allows easy maintenance, repair and remanufacturing. Therefore, we also buy back our MovingCap flatTRACK axes at any point in the product life cycle, if necessary, to refurbish them for further use or to feed them into raw material recycling.
Let's save resources together during material usage, installation, commissioning and maintenance!